Sestriere

topographic map

Click on the map to display elevation.
About this map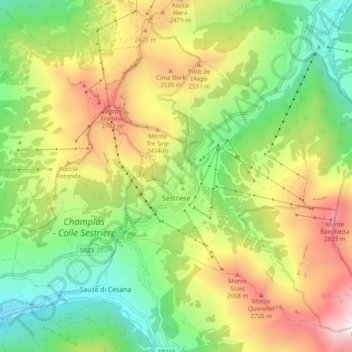 Minimum elevation: 1,449 m
Maximum elevation: 3,102 m
An elite track and field athletics meeting was held annually in Sestriere from 1988 to 1996, and again in 2004. The advantage of its high altitude in sprinting and jumping events held out hope of world records, with sponsor Ferrari offering a car as a bonus. One record was set, in the men's pole vault by Sergey Bubka in 1994; the men's and women's records in long jump were also beaten, but wind assisted.