Tinghir

topographic map

Click on the map to display elevation.
About this map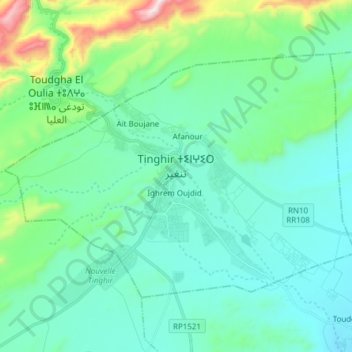 Minimum elevation: 1,198 m
Maximum elevation: 2,045 m
Tinghir is an oasis about 30 kilometres (19 mi) long and about 4 kilometres (2.5 mi) wide. The climate is arid subtropical: hot, dry winters in relation to altitude (1,430 metres (4,690 ft)). There are a few rainy days per year, with the greatest precipitation in fall and winter.